Design template
What is Design Template and where do I find it?
The design template determines what your survey will look like for respondents. Just like the Survey Settings, the Design Template is available in your top menu in edit mode within each survey.

The window that opens will offer you different Netigate template designs that you can choose from. As well as your custom designs if your company has uploaded its own design.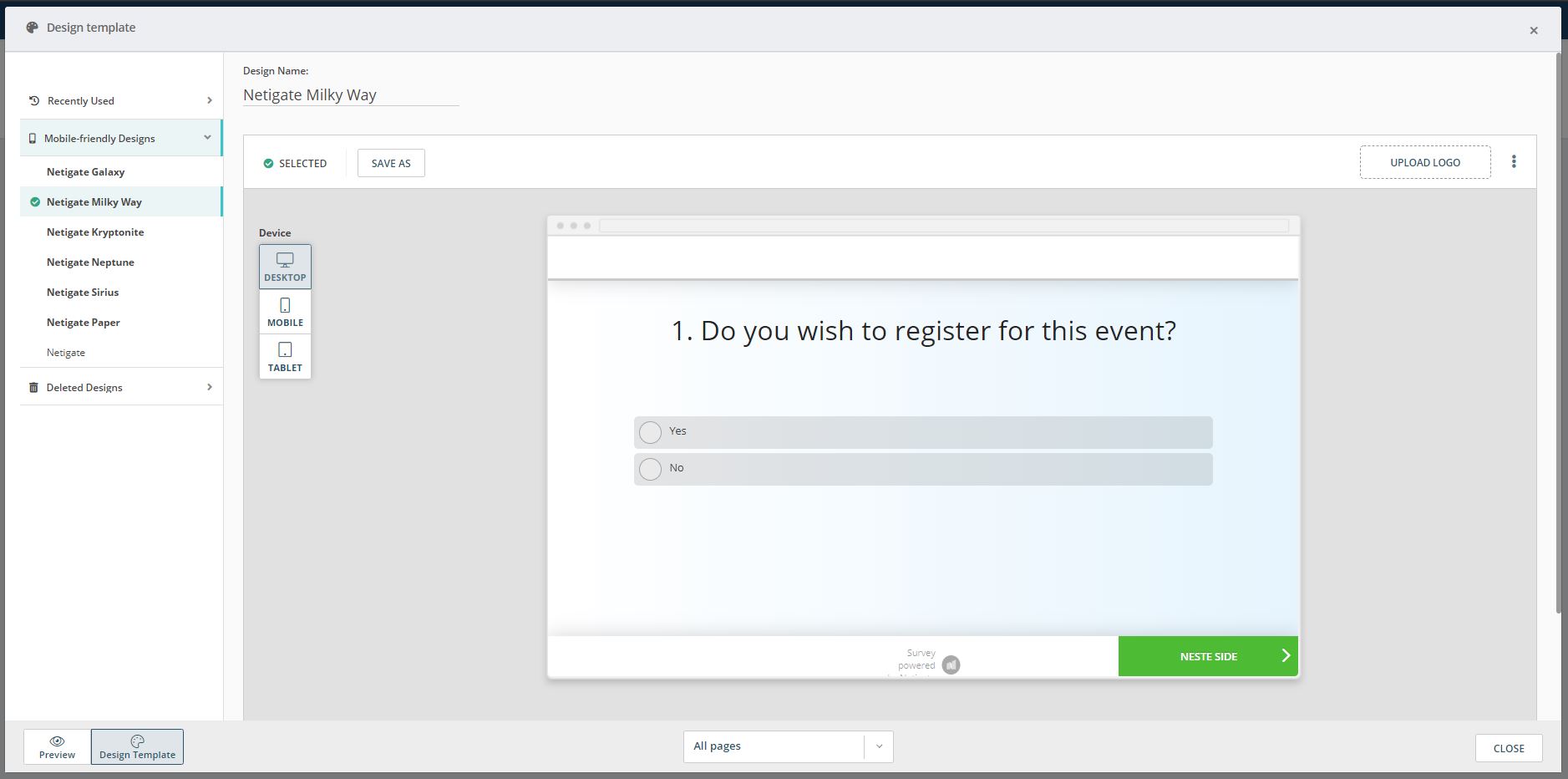 Customise
You can Customise an existing design by uploading your company logo. For this, choose the button Upload. Note: the max. size for logos is 2MB.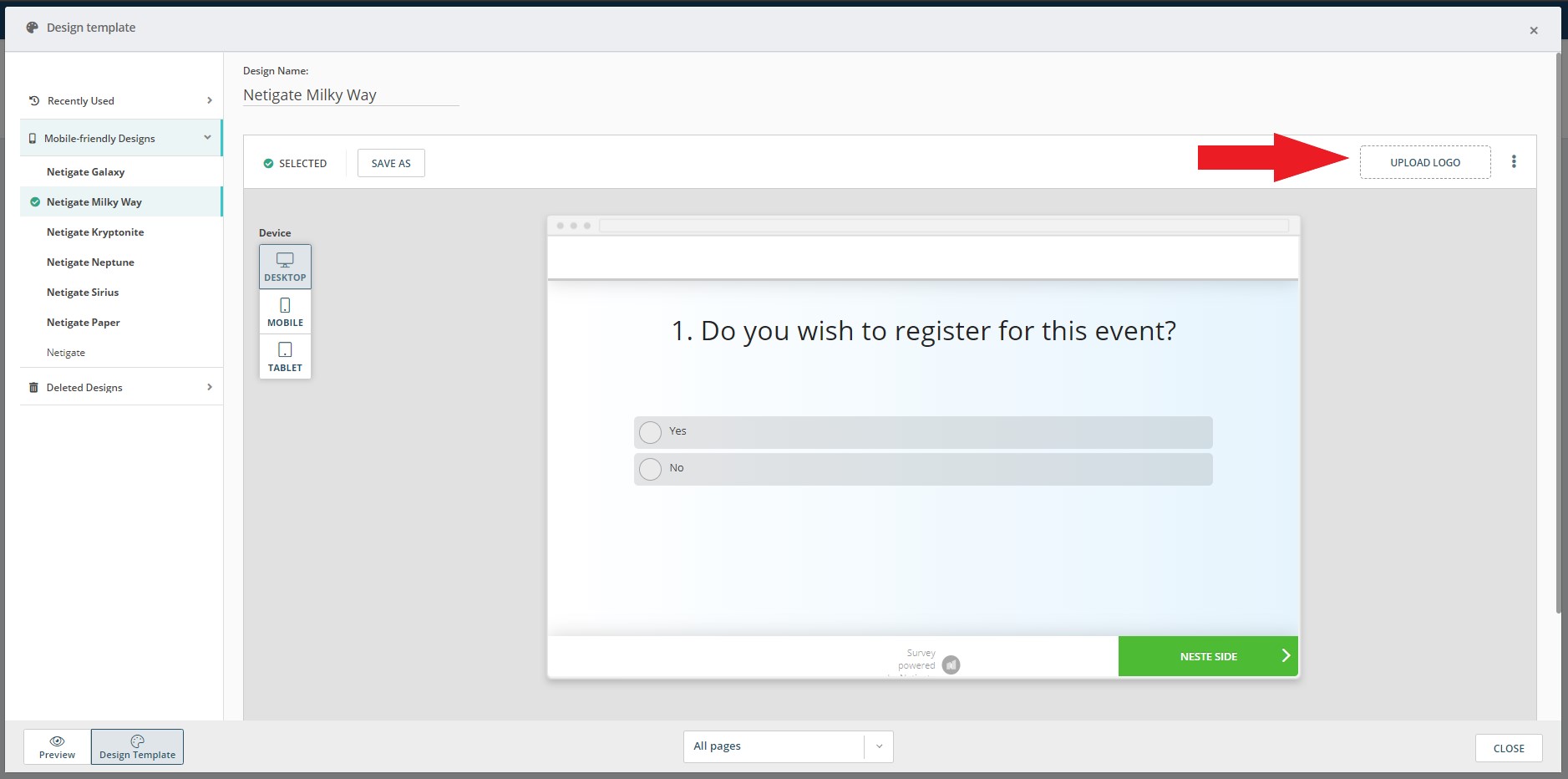 Display mode
You can also decide whether you want to use the Display Mode. In Display Mode, the survey automatically jumps to the next question when an answer has been given by the respondent. Note:  the automatic redirection only works for Matrix, NPS questions, Dropdown, Star Rating and Radio Buttons. The automatic jump to the next question does not work for Checkbox, Textbox, Media, Info Text and Slider since the system cannot recognise if a respondent has finished their answer or not. Example: Checkbox allow users to choose several options, the system would have to guess when the respondent has finished checking all their options. In these cases, the respondent must manually click on Continue.
If you prefer that respondents manually choose to continue to the next question, disable Display Mode.
Responsive design
The preview option lets you see how respondents will see your survey in the chosen design on different devices, such as desktop, mobile and tablet.