Media
What is Media and what is it used for?
Media is be used when you need to add images or video clips to your survey. If you are using Netigate as a learning platform, this is a great tool to add lectures or instructional videos. It is also a great tool in combination with any of the other question inserts.

How do I customize my Media?
Media uses the same dialogue box as Info text. There are not that many options here except for your standard text editing options. Choose the font that you want, colour, placement etc. However, you can customize by using HTML coding. The first thing you do however is select the media you want to insert; either from an URL or upload a file.


When uploading a file, the file you have selected will be previewed in the dialogue box.
How does the Media look for the respondent in the survey?
Uploaded file preview in combination with Radio buttons: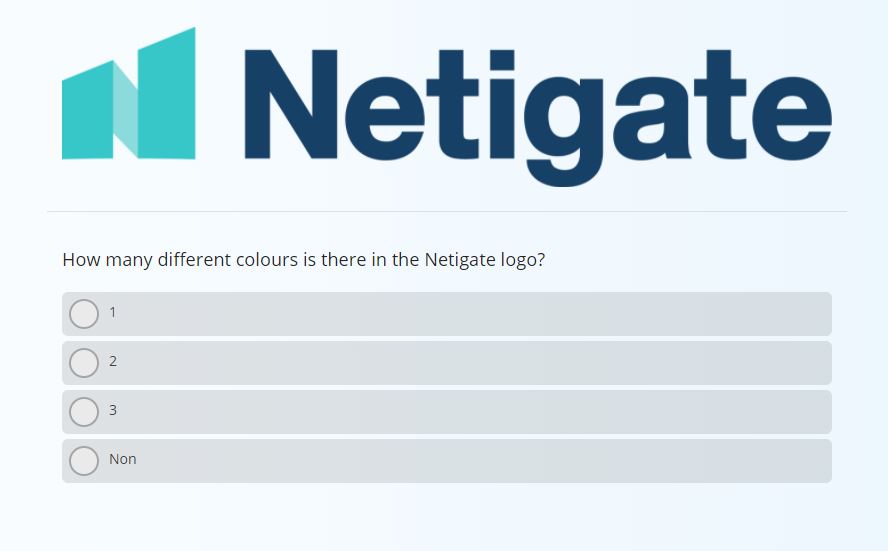 File from URL in combination with Star rating: