Activate your survey
While testing your survey you might need to activate your survey for links or logins to work. Some logic also requires you to activate your survey to take effect.
Where do I activate my survey?
The activation toggle is available in Distribution. If you have not chosen any sendout methodes yet it is located here: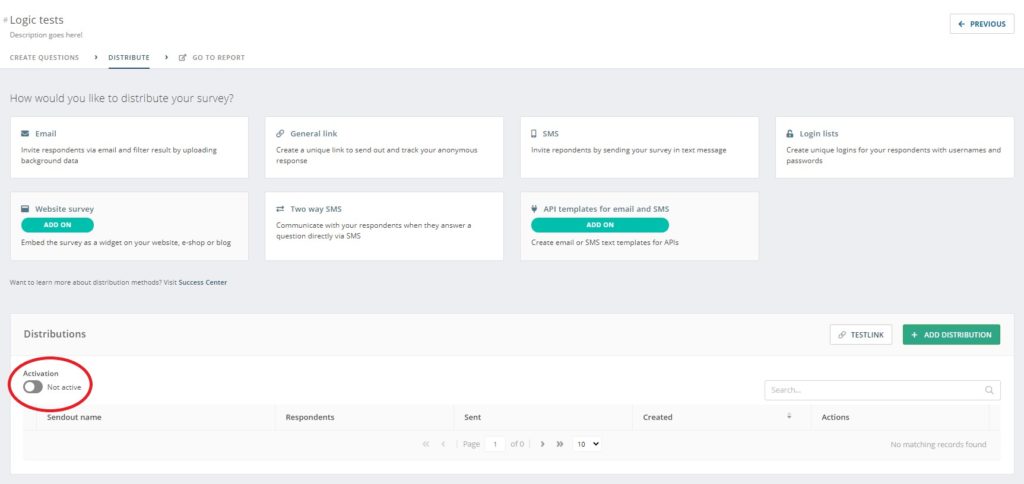 If you have chosen sendout methods, it is located here:

How do I know if my survey is active?
When you click the Activation button the switch should change colour to glow green instead of grey. This toggle is always available on the top of the Distribution Panel as shown above.