Move, copy or delete page
If you would like to change the order of any of your pages to controll the flow, you can. Let us take a look at how you move, copy or delete a page.
Move page
Click the six little squares on the left side of the page name, and drag and drop it where you want it.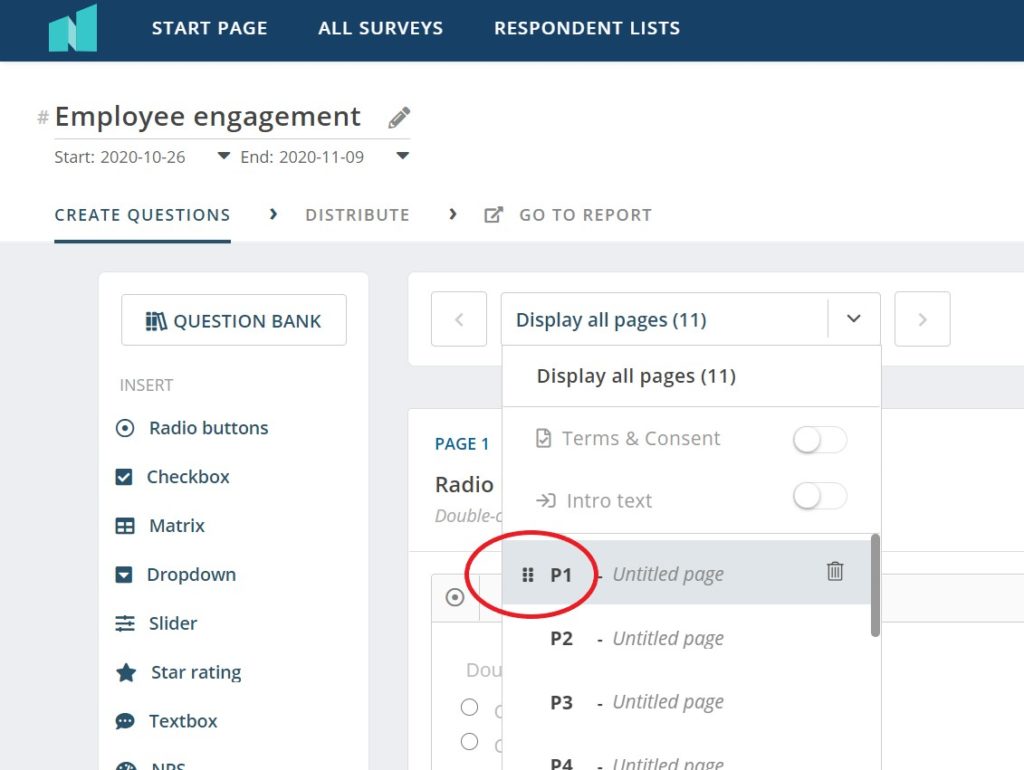 Delete page
If you want to delete a page, use the trashcan on the right side of the page title. This option is also available in the all-pages view in the right corner of the current page.
Copy page
In the all pages view you will also see icons for copying the page, as well as adding Survey Logic to the page.
Tip: we recommend that you only have one question per page in your survey. The reason for this is simply to make it easier for you if you want to add Logic later. Logic should always be added after all pages and questions are done.