WCAG mode
What we support
The survey WCAG mode supports all question mechanisms, pages, and survey settings, apart from those listed in the next section.
What we don't currently support
The survey WCAG mode does not currently support the following:
Display mode template setting. This is not supported.
Media question type. This has not been evaluated.
Terms and consent page. This has not been evaluated.
How to enable
Locate the Survey Settings for your survey in the navigation bar. There is an Enable WCAG mode-setting under the section Distribution that can be toggled on.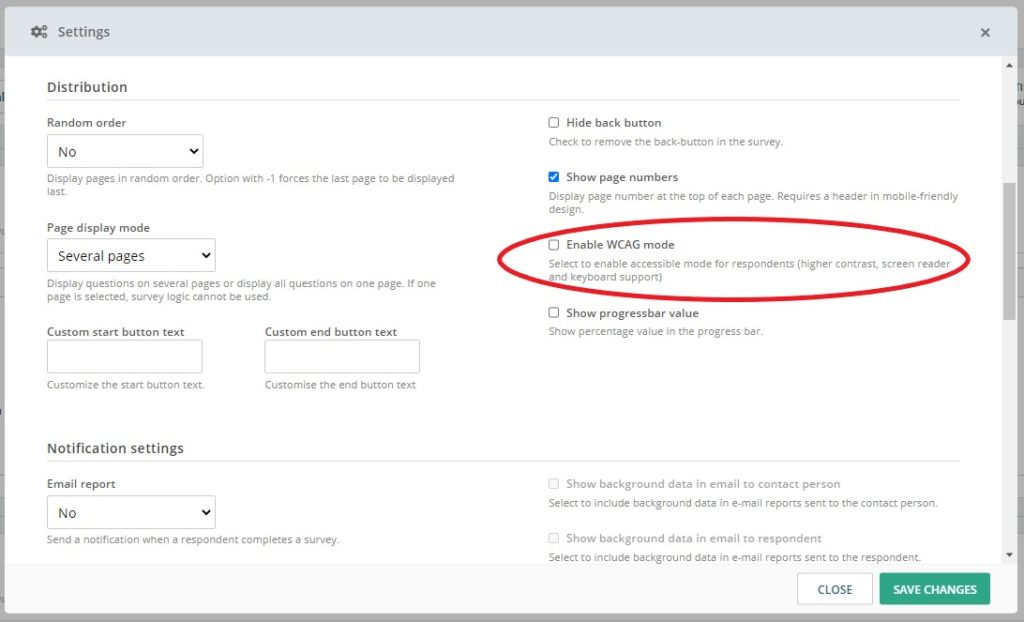 Once toggled on, when the respondent visits the survey they have a WCAG-button visible at the top right corner to enable WCAG if they want to. This will result in a high-contrast template being applied which makes it easier for keyboard and screen readers to navigate the content.

Contact our customer service team if you need further help or have any feedback.