Intro Text, Terms & Consent and End Text
You might already have seen in the page menu there are options for Intro Text, Terms & Consent and End Text. Let us have a look what these are, and what they are used for.
Intro text
By sliding the button for Intro Text, you will add a page to the start of your survey.  Terms & Consent will always be added to the very start of your survey.
By adding an Intro text, you are given the possibility to write an introduction text. The text will be the first thing the respondents see when they open the survey. This text can, for example, state the purpose of the survey, and a better understanding of their participation, or give special instructions to the respondents. If you do not have an Intro Text, the respondents will go directly to the survey questions.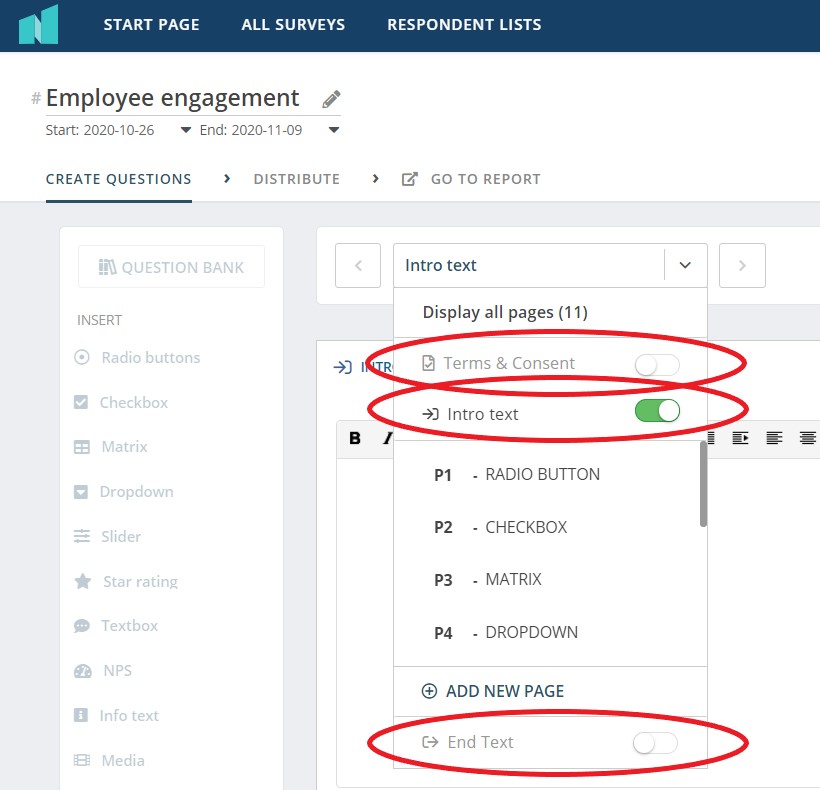 Terms & Consent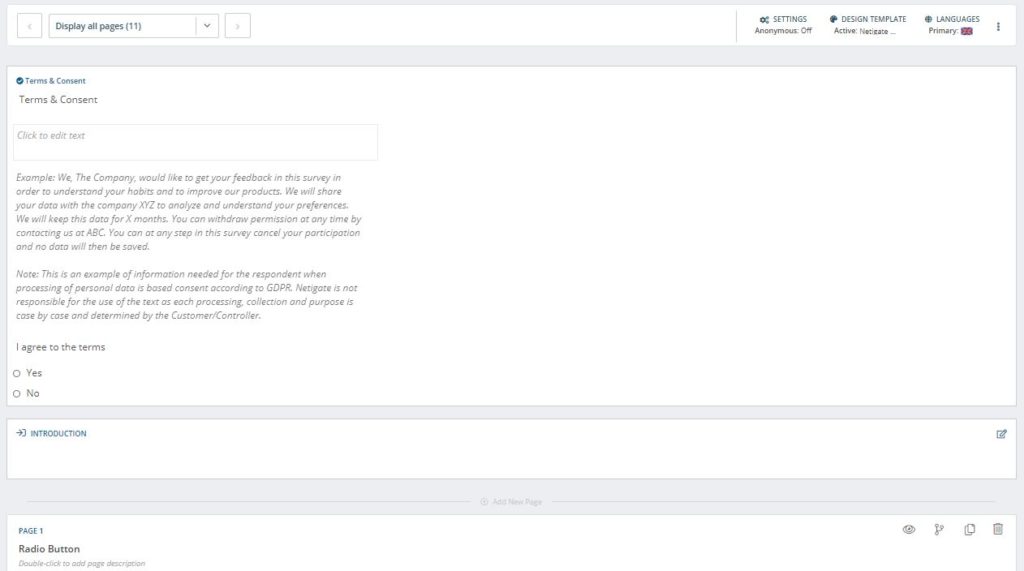 As seen in above screen shot you can add terms & consent page to your survey. If you choose to add the terms & consent page your respondents can accept or decline the privacy statement. If you are unsure whether you should create the statment, please reach out to your account manager at Netigate. The privacy statement is premade and formatted with Radio buttons for the respondents answer options.
If you need your personalised statement here, it is possible to change the default text with a company-specific statement. Send the URL with the relevant information to our support team and they will link to your information instead. Note: You can only have one privacy statement per account.
End Text
End text is added to the end of your survey and makes it possible to enter a text that your respondents will see when they are finished with the survey.
To redirect the respondents to your homepage afterwards, this is set up in the Survey Settings.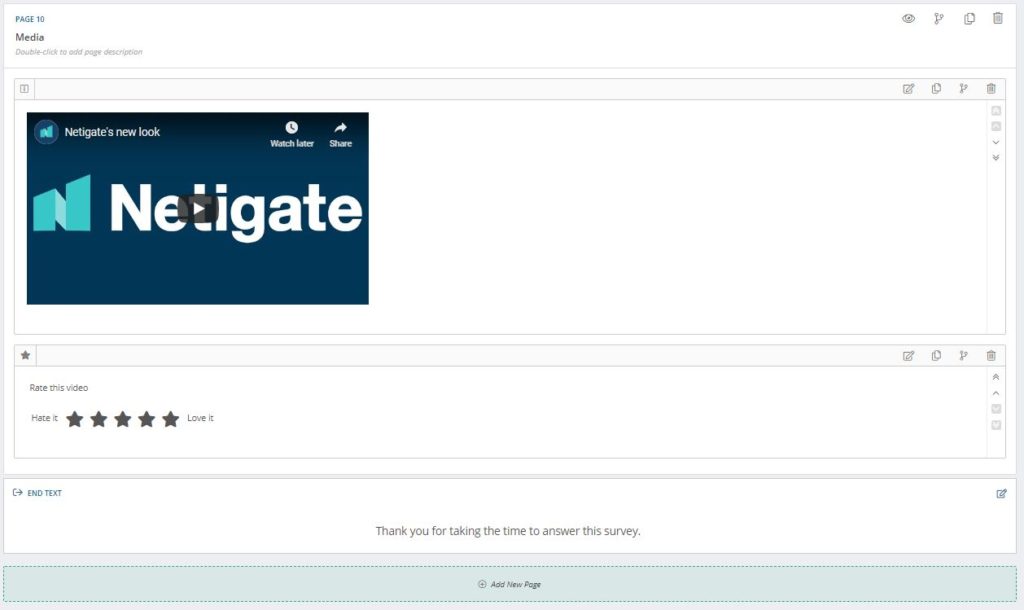 You can also add a Timer or Time Limit to a page, or an entire survey. The functionality can be useful if you have a survey End Text that you want the respondent to read, but also want the respondent to get redirected to another webpage after a certain time. Which webpage you want to redirect to is set in the Survey Settings.
Tip: We recommend that you always write a closing text to thank the respondent for having taken the time to answer your survey together with other information you might wish to communicate.
How to redirect a respondent to another webpage after finishing a survey?
Enter [Timelimit:X] in the End Text of the survey.
X stands for the number of seconds before the redirect sets in.

The webpage you wish to redirect to is set in the Survey Settings. If no website is set to redirect to, the Time Limit will not trigger. If a webpage is set without a Time Limit, the respondent will be redirected after a default number of seconds upon reaching the End Text of the survey.