Stockholm, Sweden
Netigate Academy Sweden
Our customers' success is important to us and we want to make sure that you can use our Insight Platform to its full potential. To help you excel with Netigate, we have created the Netigate Academy programme. With the help of the Netigate Academy, we want to take you from a Netigate novice to a Netigate expert!
Level 1 – Become a Netigate expert
We want all of our customers to become expert users of Netigate. The more comfortable you feel finding your way around, the more you will get out of the platform. With this in mind, we invite you to join us at our Level 1 training session here in the Stockholm office.
Led by our own experts, you will have the opportunity to get to grips with the platform, share your experiences with other customers, and learn what else Netigate can do for you.
Monthly training sessions at our office
Meet with our internal experts and other users
Breakfast is included
Limited number of seats per session
We start our training sessions at 9:00am and work through until lunch. Split into two parts, we start the day by looking at how you can create and send surveys. After a short break with refreshments, we then move on to the second part of the session where you will learn more about the reporting and analysing features available in Netigate.
Block 1 – Create and send your survey
Our experts will show you how to create surveys with user friendly designs, as well as how to distribute them via different channels.
Block 2 – Reports and analysis
You will learn how to analyse your results and create reports in the platform. We will also teach you how to export and share your insights with relevant stakeholders.
Level 2 – Optimise how your organisation conducts surveys and analyses the results
Today, surveys are the most commonly used instruments for measuring soft company values and research shows that there is a strong correlation between these values and actual financial outcomes.
Limitations have been turned into possibilities through new technological innovation. Now, we can discover clear areas for improvement within the methodology used and the way companies act based on the results.
We want to help you find the best way to succeed with your surveys and to gain effective insights. This is why we offer workshops with a focus on optimising the way your company conducts surveys and analyses the results.
Example focus areas:
Employee Experience
Customer Experience
Level 3 – Tailored training optimised for your organisation
We provide targeted and structured training at the point of need, through instructor-led, web-based, and on-site courses. Our 'On Demand' courses reinvent the way organisations collect feedback and gain insights. They also help you to leverage your Netigate investment to support more effective survey and insight work processes in your organisation.
We offer everything from 3-hour sessions to full-day workshops, where we combine how to use Netigate from a technical standpoint with understanding the methodology behind your questions and analysing your results. This will give you the knowledge you need to get the most out of the Netigate Insight Platform.
Example focus areas for our training:
Employee Experience
Customer Experience
Train the trainer
We are happy to facilitate the training either at our offices or at our customers' offices.
What our customers say
"The training gave us a lot of extra value in that we could tailor the training to fit our use of Netigate. We feel that we can now get even more use out of Netigate, both in terms of creating surveys, analysing answers and handling the data."
—Johan, ISS
"The trainer gave a very professional impression, both in terms of the deep knowledge of the Netigate Insight Platform but also in listening to on our specific questions and answering those from our viewpoint as a customer."
—Johnny, Habo kommun
Meet our trainers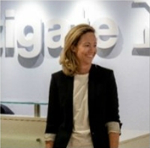 Alexandra Drottler
Alexandra has nearly 15 years experience in the survey industry, with a background in both the public and private sectors. Alexandra's main areas of focus at Netigate are customer and employee surveys. She has been working at Netigate since March 2017 and has previously worked at Ipsos.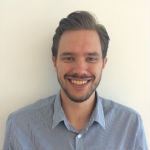 Mark Åström
Mark has been working at Netigate since 2009 and has developed his expertise through a number of a different positions. He has extensive knowledge of the Netigate Insight Platform and can help you to setup, send and analyse your surveys. When it comes to working with data, he can help you to decide which key areas to focus on and what pitfalls to look out for.