When you are in the new report, you now have the option to export the report in Excel and PDF. Click on Export. A new window will pop up. Select which export option you want to choose and use the toggles to activate or deactivate certain export options, e.g. whether you want to hide survey information or make all answers anonymous.
Note: To include the company logo in the export only works when you have uploaded a logo to your Netigate account.
Note: All exports respect the latest saved layout of the report. Example: If you have hidden a certain question, it will not be exported to the report.
Tip: PDF export does not allow exporting the free-text answers, but this can be done in Excel. Choose this export option instead.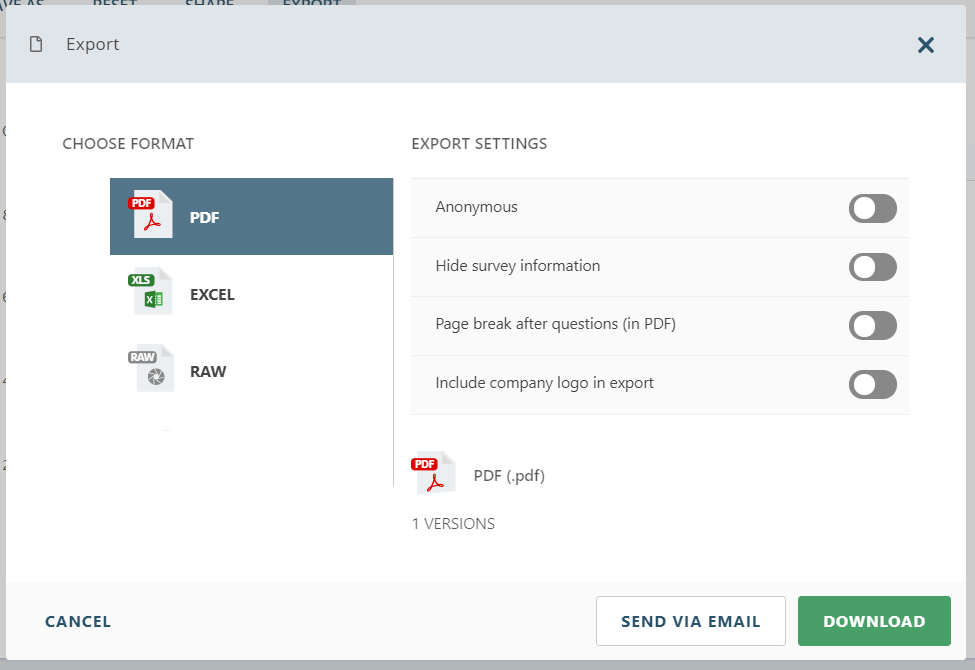 Do you want to share this update with someone? Use the following link: https://support.netigate.net/product-updates/pdf-excel-export/