Denna vecka är vår telefonsupport stängd, men vår mailsupport har öppet som vanligt, support@netigate.se.
Netigate Success Center
Product Updates
When you use the new report you now have the possibility to share it with others. Save your report in your desired state (e.g. hide the information you do not want to show), apply the filters you want to set, etc. Click on Share. You have 2 options: You can copy the link and send it to your recipients. For that, please click the link symbol next to the Sharable Link box. Alternatively, you can share the report directly via email. Enter your recipients in the Share with Others – textbox. Regardless of whether you choose to share via link or via email, you will see a little clog symbol which allows you to define a number of settings to the report, for example, whether recipients should be allowed to filter the report, view text answers, etc.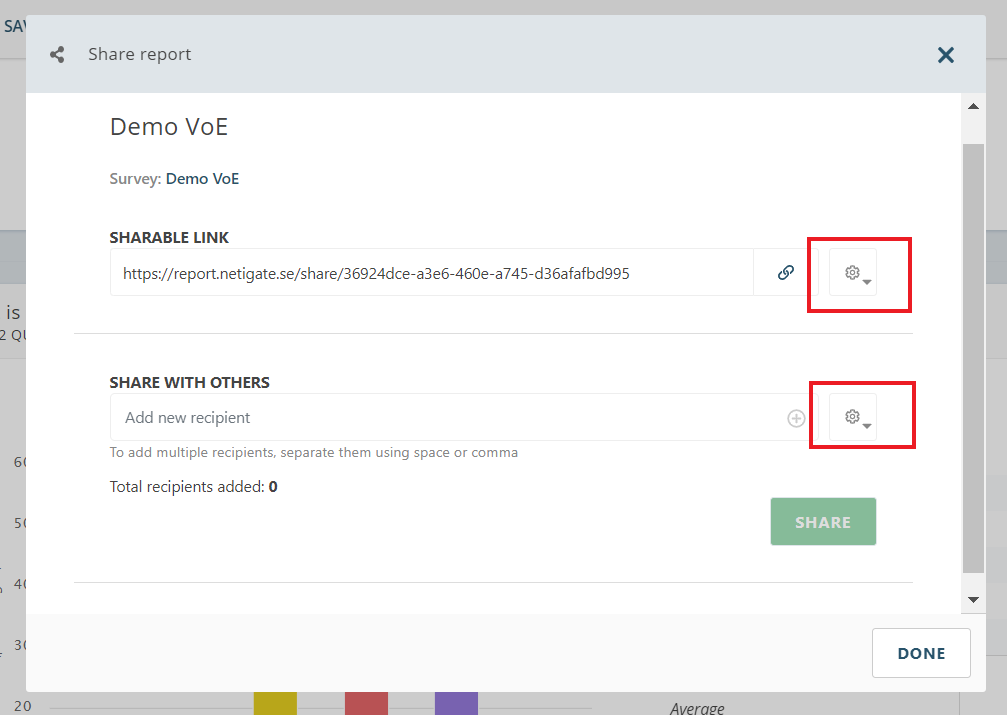 Do you want to share this update with someone? Use the following link: https://support.netigate.net/product-updates/shared-report/