Dear customers, our support hotline is currently closed. Please contact us via support@netigate.net.
Netigate Success Center
Product Updates
A Quiz survey option has been added to the Survey settings menu, which will turn your survey into a quiz. By turning this setting on, only question types and options that are compatible with a quiz survey will be active. All questions types except radio buttons, info text, media and background data will be disabled.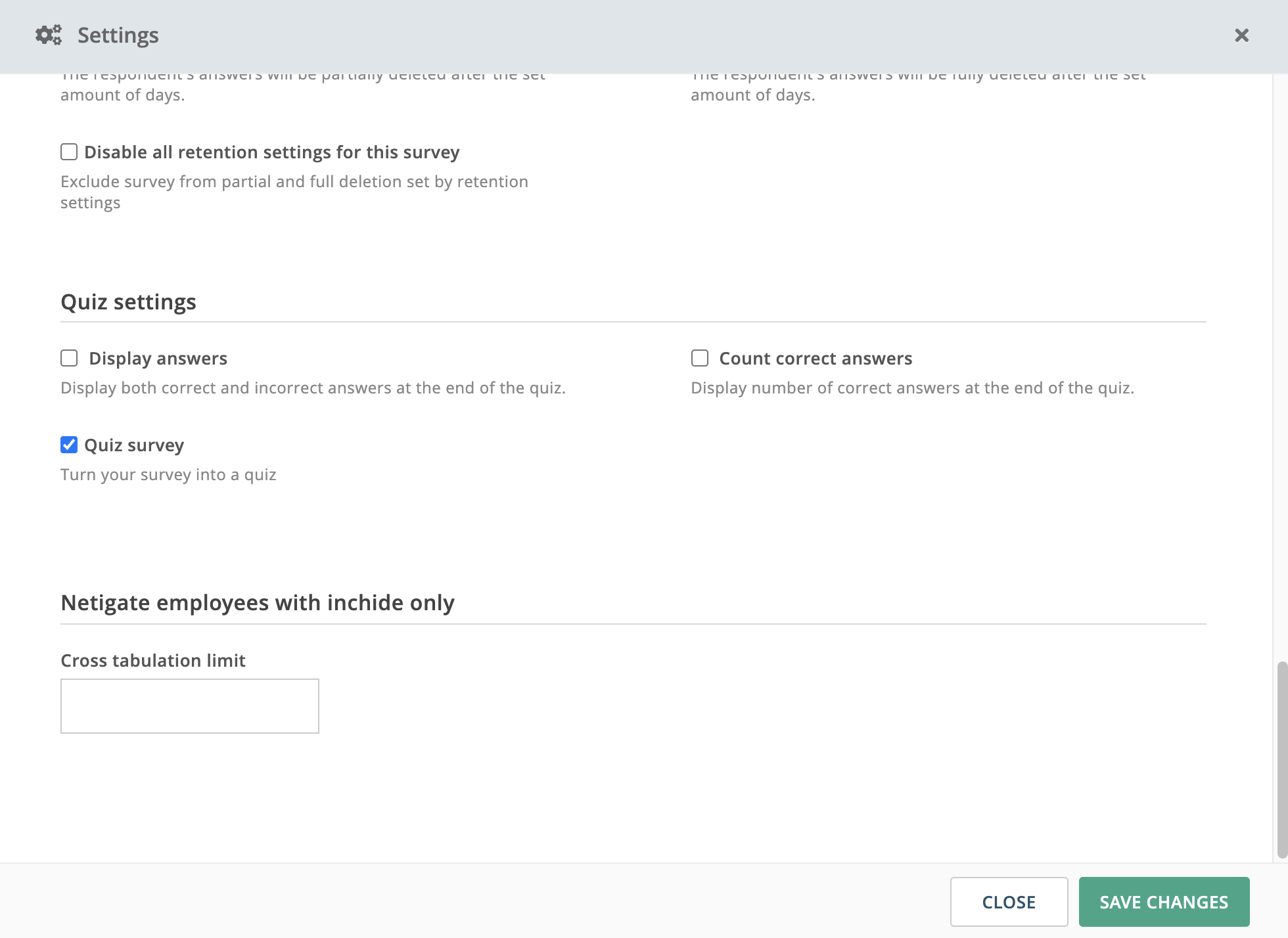 Related: Quiz settings